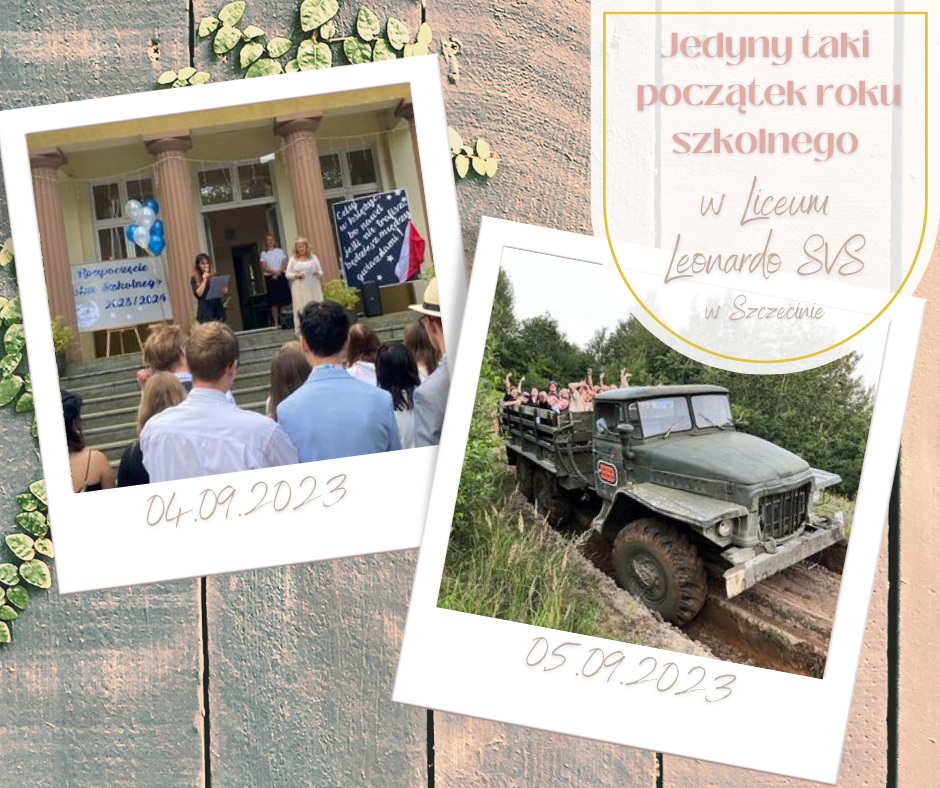 [English below]
Takie rozpoczęcie roku szkolnego tylko w Liceum Leonardo SVS! Wczoraj mieliśmy uroczystą inaugurację roku, a dzisiaj wyruszyliśmy na… obóz przetrwania!
Jesteśmy gotowi na nowe wyzwania, gotowi by być najlepszą wersją samych siebie! To czas samorozwoju, nauki, przygód i wspólnego budowania silnego zespołu.
Mamy nadzieję, że ten rok przyniesie nam mnóstwo wspaniałych doświadczeń i pozwoli nam odkryć nasze prawdziwe potencjały.
Razem jesteśmy niezwyciężeni!
#RokSzkolny2023#Samorozwój#NoweWyzwania#LiceumSzczecin
We have started the new school year in an extraordinary way! Yesterday we had a formal inauguration of the year, and today we set off for…. survival camp!
Ready for new challenges, ready to be the best version of ourselves! It's a time of self-development, learning, adventure and building a stronger team together.
We are looking forward to this year bringing us lots of great experiences and discovering our true potentials. Together we are invincible!